New at Jumel Terrace Books. I'll Fix You. Hal Ellson. NY: Popular Library, 1956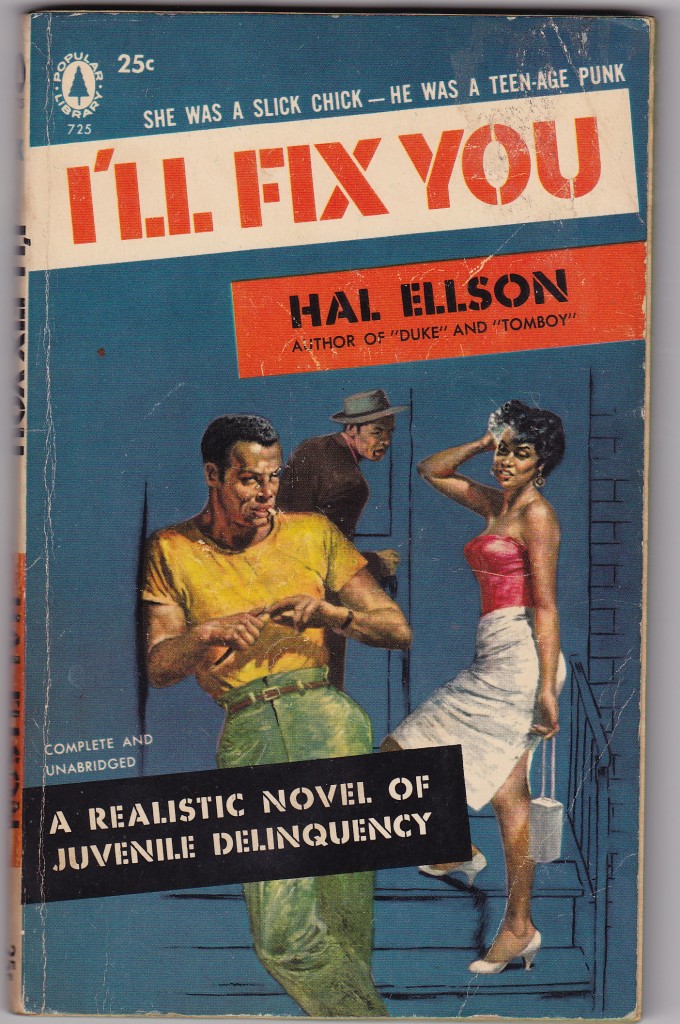 A PUNK AND HIS WOMAN
Every teen-age tough in Harlem's underworld knew Ralph was Missouri's boy, ready to carry out the gang leader's every command – from mugging cabmen to handling dames who talked too much.

When Ralph met sultry Gloria, he plotted to keep the pleasure-wild girl for himself.  But he knew Missouri's "studs" would track them down, even in the sordid house where he hid her.
So the lovers prepared for a brutal showdown – in the city where only violence wins a man his freedom – or his woman.