On Carmen Muñez: Washington Heights Conservationist
I often tell people that nothing in Jumel Terrace Books' shrine was purchased but found on the local streets.  While most of the pieces were rescued with New Orleans' own Delaney Martin from the fire at Botanica el Niño Jesús on Amsterdam & 163rd, nearly as many are street finds contributed by my old friend, Carmen Muñez.
A long time resident of 160th Street, Carmen, who speaks no English, and I, who speak no Spanish, share a love of books that transcends.  Nothing makes me happier than to find her offerings at the shop's window.  In her daily battle with the demons (she suffers from depression), she's often sought solace in coming here to read.  She reads.  I read.  We read.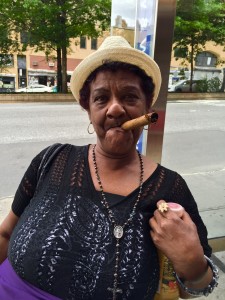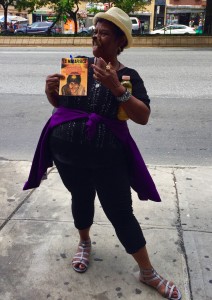 I haven't been able to tell her anything since we met
and I like that.